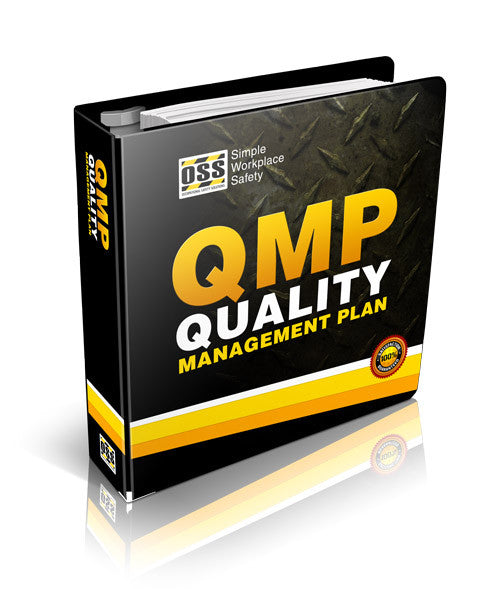 Quality Management Plan (QMP)
Original price
$295.00
-
Original price
$295.00
NO ONGOING FEES – PAY ONCE AND USE YOUR QMP TO MANAGE QUALITY ASSURANCE (QA) COMPLIANCE ON ALL YOUR WORKSITES!!!
This Quality Management Plan (QMP) template has been developed to ensure your company's quality management practices are followed during a project. Implementation of a Quality Management Plan allows your company to effectively manage quality on a project from the planning stage through to delivery.
This 41 page Quality Management Plan has been developed in accordance with International Standards Organisation (ISO) 9001:2016 to ensure compliance on your projects and includes all the tools for managing quality on your projects or worksites.
All Occupational Safety Solutions Management Plan templates are available for instant download and are supplied in fully editable MS Word format for use in your business. This Quality Management Plan template includes user friendly Guidance Notes to assist with adding relevant company and project specific information.
Click on the View Template Structure button at the bottom of this page for a snapshot showing the content and presentation of this template.
The Occupational Safety Solutions Quality Management Plan includes:
Quality Policy
Quality Management Structure and Responsibility
Project Team Contacts
Control of Documents
Project Records
Communication
Training
Management of subcontractors and site access
Purchasing
Inspection and Test Plans
Project Monitoring
Quality Auditing
Corrective Action
Quality Management Plan Review
The Quality Management Plan also includes the following 15 schedules and templates:
Purchasing Policy
Purchasing Procedures and Checklist
Purchasing Register
Non-Conformance Report Form
Incoming Inspection Checklist
Storage and Protection Checklist
Subcontractor Register
Document Delivery Register
Register of Controlled Copy Holders
Training Register
Inspection and Test Plan - Help Notes
Inspection and Test Plan - Ready Reckoner
Inspection and Test Plan Checklist - Ready Reckoner
Inspection and Test Plan - Template
Inspection and Test Plan Checklist - Template
Quality Management Plan Features:
Instant download for use in your business today
Ready made template – simply add your company and project details using guidance notes provided
Fully editable Microsoft Word Format
No subscriptions or ongoing fees!!