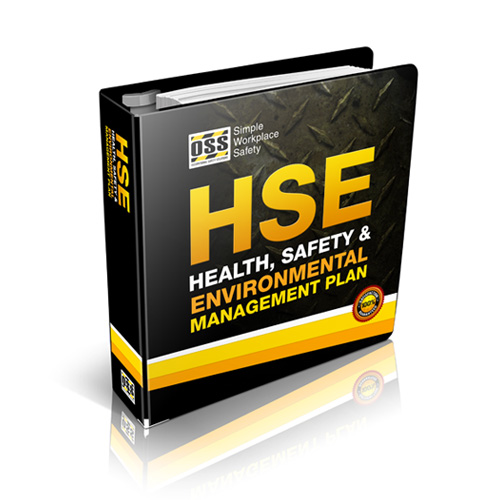 Health, Safety and Environmental (HSE) Management Plan
Original price
$595.00
-
Original price
$595.00
NO ONGOING FEES – PAY ONCE AND USE YOUR HSE MANAGEMENT PLAN TO MANAGE YOUR WHS AND ENVIRONMENTAL COMPLIANCE ON ALL YOUR WORKSITES!!!
This Health, Safety and Environmental (HSE) Management Plan template has been created to provide business owners with a project specific HSE Management Plan which details how the Work Health and Safety (WHS) and Environmental management requirements will be implemented and managed on site by your business.
This 128 page HSE Management Plan template outlines your company's Work Health and Safety (WHS) and Environmental Management commitments and provides information and tools to ensure each aspect is effectively managed during a project. Each HSE Management Plan clearly lists management responsibilities, training, communication management, risk management, incident management and more.
This HSE Management Plan has been developed in accordance with:
Australian Standard/New Zealand Standard AS/NZS 4801:2001 Occupational Health and Safety Management System Specification;
International Standards Organisation (ISO) 14001.
All Occupational Safety Solutions Management Plan templates are available for instant download and are supplied in fully editable MS Word format for use in your business. This HSE Management Plan template includes user friendly Guidance Notes to assist with adding relevant company and project specific information and over 75 pages of useful tools as schedules for managing WHS and Environmental aspects of your projects.
Click on the View Template Structure button at the bottom of this page for a snapshot showing the content and presentation of this template.
The Occupational Safety Solutions HSE Management Plan template includes:
Company WHS Policy
Company Environmental Policy
Management Responsibilities
Approvals and Licenses
Inductions
Training
Communication
Incident and Injury Management
Emergency Contacts
First Aid
Workplace Consultation
Work Health and Safety Management
Hazard Reporting and Risk Management
WHS and Environmental Risk Assessments
Environmental Management - Activities and Controls
Management of Subcontractors
Plant and Equipment
Hazardous Substances
Personal Protective Equipment (PPE)
HSE Management Plan Monitoring
HSE Reporting Requirements
HSE Auditing
Corrective Action
HSE Management Plan Review
Supporting Forms and Schedules
The HSE Management Plan also includes the following 33 schedules:
Site Environmental Inspection Checklist
Environmental Complaint Form
Waste Register
HSE Management Plan Features:
Instant download for use in your business today
Ready made template – simply add your company and project details using guidance notes provided
Fully editable MS Word Format
All products backed by FREE phone and email support!
No subscriptions or ongoing fees!!