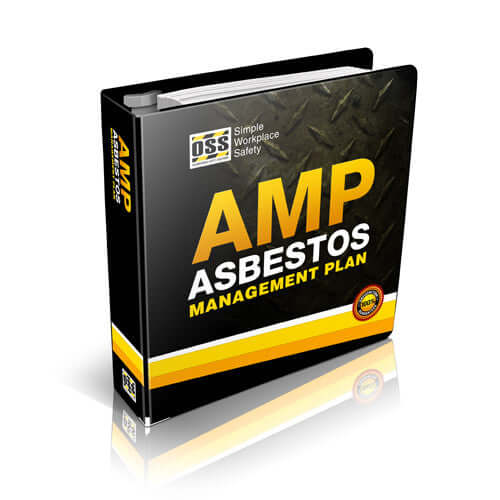 Asbestos Management Plan (AMP)
Original price
$395.00
-
Original price
$395.00
NO ONGOING FEES – PAY ONCE AND USE YOUR AMP TO MANAGE ASBESTOS COMPLIANCE ON ALL YOUR WORKSITES!!!
This Asbestos Management Plan (AMP) template details how the asbestos management requirements for a project or workplace containing asbestos will be implemented and managed on site by your business. Persons conducting a business or undertaking have a responsibility to manage risks associated with Asbestos and Asbestos Containing Materials (ACM) in the workplace to reduce the incidence of asbestos related diseases.
Implementing an Asbestos Management Plan allows your business to effectively manage asbestos from the planning stage through to removal works where required. This 90 page Asbestos Management Plan template has been developed in accordance with the Model Work Health and Safety (WHS) Act, Model WHS Regulations and current asbestos related Model Codes of Practice to ensure compliance on your projects. Nearly 50 pages of forms and tools you require for managing asbestos safety on your worksites are included and noted below in the AMP schedules.
All Occupational Safety Solutions Management Plan templates are available for instant download and are supplied in fully editable MS Word format for use in your business. This Asbestos Management Plan template also includes user friendly Guidance Notes to assist with adding relevant company, project and/or workplace specific information and also includes Asbestos related SWMS.
Click on the View Template Structure button at the bottom of this page for a snapshot showing the content and presentation of this template.
This Asbestos Management Plan covers the following topics:
Background and Statutory Requirements
Asbestos Management Plan Context and Objectives
Asbestos Management Policy
Workplace Consultation
Asbestos Management Structure and Responsibility
Asbestos Register
Inductions
Risk Management
Reporting
Training
Subcontractor Management
Emergency Contacts and Response
Incident and Injury Management
Risk Assessment
Hazard Reporting
Asbestos Site Safety Rules
Asbestos Warning Signs and Labels
Personal Protective Equipment (PPE)
Safe Work Method Statements (SWMS)
Asbestos Management Schedules
Monitoring Work Areas
Communication
Corrective Action
Asbestos Management Plan Review
This AMP comes complete with the following Safe Work Method Statements (SWMS):
This Asbestos Management Plan also includes the following 22 schedules:
Asbestos Site Safety Checklist
Asbestos Management Plan References and Standards:
Model Work Health and Safety Act
Model Work Health and Safety Regulations

Model

Code of Practice - How to Manage and Control Asbestos in the Workplace

Model

Code of Practice - How to Safely Remove Asbestos

Model

Code of Practice - How to Manage Work Health and Safety Risks

Model

Code of Practice - Managing the Work Environment and Facilities
Asbestos Management Plan Features:
Instant download for use in your business today
Ready made template – simply add your company and project details using guidance notes provided
Fully editable Microsoft Word Format
No subscriptions or ongoing fees!!